About Pacific Northwest Dental - Dentist Beaverton
Helping You Release Your Smile
We believe that a smile tells a thousand words, and we are dedicated to giving our patients high-quality dental care. We offer a full range of dental services in Beaverton, so all of your family's needs are met under one roof.
Our goal is for you to leave our office with a memorable and enjoyable dental experience, which is why our welcoming and compassionate staff will do everything they can to make you feel right at home.
If you are looking to brighten and enhance your smile, please don't hesitate to contact us today at
(503) 664-9953
!
Meet our Dentists In Beaverton
Owner & Dentist
Dr. Bradley is a native Oregonian, he was born and raised right here in Portland. He attended Oregon State University and then went on to complete his dental school training at Oregon Health & Science University.
Dr. Bradley loves dentistry! He continues to receive advanced education in implants, endodontics, orthodontics, and oral surgery to stay up to date on the latest advances in dentistry while providing the best care for his patients.
Dr. Bradley takes the time to get to know you and your family in a relaxed and fun environment to provide treatment solutions that best fit into your life.
Outside the office, Dr. Bradley enjoys traveling, sports, and spending time with his fiancé and dog.
Dentist
Dr. Fawcett was born in the Philippines and adopted when he was just an infant. He had a small town upbringing in Molalla Oregon where he fell in love with Oregon's changing seasons, nature and culture. Dr. Fawcett graduated from Oregon State University with honors in psychology and completed his Doctorate at Oregon Health & Science University where he met his now fiance. He plans on putting roots down in the Beaverton and surrounding areas where he can build a career and start a family.
Dr. Fawcett believes in comprehensive treatment, and is proficient in all fields of dentistry. He is very passionate about dentistry and enjoys educating his patients on their oral health. Dr. Fawcett found his calling in dentistry when he served on a dental mission trip to Jamaica treating underserved populations without access to dental care. He continues this mission once a year by volunteering and providing free dental care to homeless in downtown Portland and Salem. He is a member of American Dental Association, Oregon Dental Association and Academy of General Dentistry. He is actively pursuing continued education in implantology and advanced endodontics.
Outside of dentistry, Dr. Fawcett lives an active lifestyle. He grew up as a 3 sport athlete, and eventually became an umpire and referee. During the summer he plays golf and enjoys fishing, while in the winter he is an avid snowboarder at Mt. hood. Dr. Fawcett also enjoys playing board games with friends and cooking for his family.
Dentist
Dr. Marineau was born and raised in Beaverton, OR. He graduated from Beaverton High School in 1973 where he excelled in many sports. After high school, Dr. Marineau attended Willamette University and graduated with a degree in Environmental Science. After working for Nike for a few years, he decided to follow in his father's footsteps and went back to school at OHSU and joined his father's dental practice in the heart of Beaverton.
Dr. Marineau is the proud father of son Nick and daughter Kelly, whom he has coached in many sports as they've grown up. When Dr. Marineau is not in the office practicing what he loves, you can find him heading up The Nick Marineau Dental Study Club, at the driving range or on the golf course.
About Pacific Northwest Dental - Dentist Beaverton
Dental Assistant
Dental Hygienist
Dental Hygienist
Financial Coordinator
Treatment Coordinator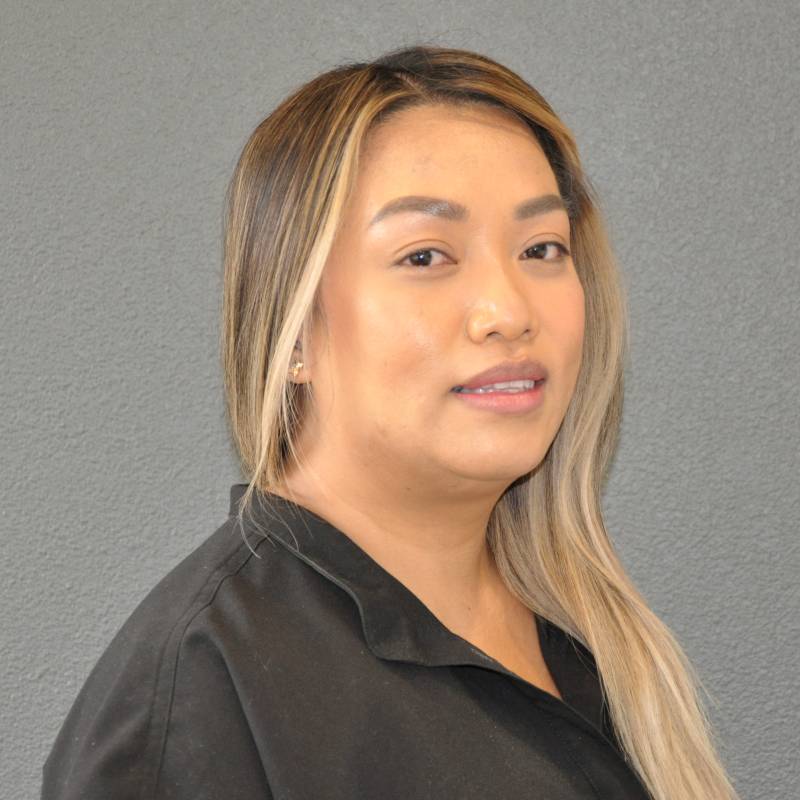 Dental Assistant
Dental Hygienist
Dental Hygienist
Dental Assistant
Patient Care Coordinator
Annie Sumpter
Dr Bradley and his staff are all so kind and very professional. They take their time with you and make you feel comfortable. I highly recommend Pacific Northwest Dental for all of your dental needs. 🤗
Michael Lafey
Absolutely love Dr. Bradley and his team at Pacific Northwest Dental. It has been sometime since my last trip to a dentist (years). Dr. Bradley and his team made me feel comfortable and took care of me with little to know pain. I'm now set up on cleanings twice a year and know that if something comes up with my teeth, I can trust Dr. Bradley to take care of me! Thank you to everyone! Highly recommend!
Michael Green
Dr Ryan Bradley and the whole staff are amazing. Great environment and super on top of things. Also, love what they have done with the place over the last few years. Will continue to be a patient for years to come, although less is always more at the dentist haha.
Hajer Belfort
Dr. Fawcett did a great job cleaning and filling my cavities! I hate going to dentist and I get anxious, but Dr. Fawcett made it super easy by communicating each and every step, and made sure that I'm comfortable throughout the process. Didn't feel any pain or discomfort after!
Bethany Marshall
Hands down the best dentist I've ever been to! I recommend them to everyone I know. If you've had bad experiences with dentists in the past, you should give them a shot.
Welcome To Our Dental Family
---
Pacific Northwest Dental - Dentist Beaverton is accepting new patients of all ages. Call today to schedule an appointment. Dr. Bradley and his team offer a full suite of services, including breathtaking, customized smile makeovers. Since our inception, we have had only one goal, i.e. to transform the lives and smiles of our patients.
We are located at 12725 SW 2nd St, Beaverton, OR 97005, just a stone's throw away from the nearby areas such as Fred Meyer, Nike Company Stores, Happy Lamb Hot Pot, West Slope.
Looking For An Emergency Dental Care Near You In Oregon?
---
Dr. Ryan Bradley of Beaverton provides a unique and Cozy patient experience in all feature of dentistry including Cosmetic Dentistry, Dental Implants, Emergency Dental Care, Pediatric Dentistry, Sedation Dentistry, Veneers, Dental crown, Dental Bridges, Partial Dentures, Dentures, Gum Disease Treatments, Tooth Extraction, Root Canal Therapy, TMJ & TMD Treatment and many more.
He serves patients in Beaverton, OR 97005 and nearby areas including Portland, Cedar Hills and Aloha. Our entire team take great care of patients and making your dental visit pleasant, but also in providing remarkable value and service.