#1 Preventative Oral Health Center Beaverton, OR
We Accept All PPO Insurance Plans
State-of-the-Art Technology
Natural-looking smiles guaranteed
Easy Financing & Payment Plans
Dr. Bradley and his staff are all top-notch! I especially appreciate the way they explain their procedures and the thoroughness in all they do.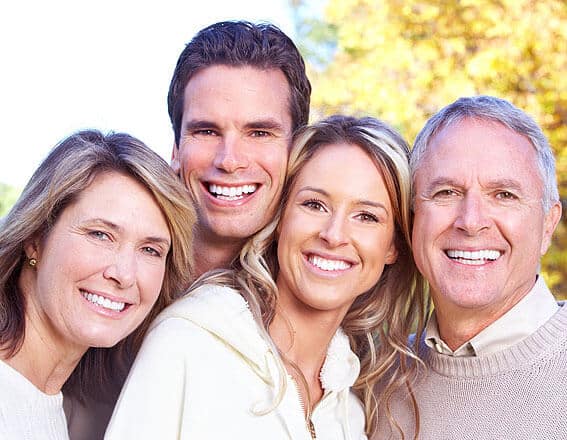 General & Preventive Dentistry In Beaverton OR
Preventing tooth decay and gum disease has multiple benefits including: systemic reduction in harmful bacteria ingestion, elimination of painful teeth and gums, aesthetic function and appearance, and reduction in costly treatments before they occur.
Periodontal (gum) disease is an infection caused by bacteria under the gum tissue that begin to destroy the gums and bone. Teeth become loose, chewing becomes difficult, and teeth may have to be extracted. Gum disease may also be related to damage elsewhere in the body; recent studies point to associations between such oral infections and diabetes, heart disease, stroke, and preterm, low-weight births. Research is underway to further examine these connections.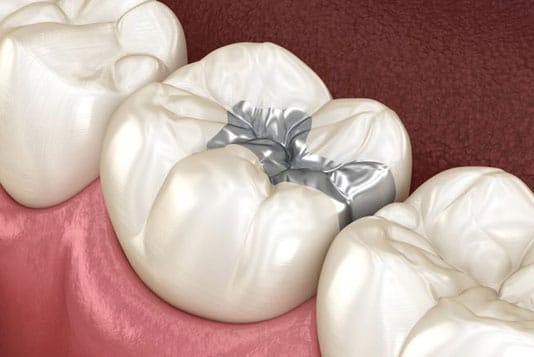 Sealants are a white plastic resin that is placed into the grooves of the chewing surface of your tooth to help to prevent the formation of tooth decay ("cavities"). Sealants can wear over time and need to replaced, usually after 3 years or more depending on diet and bite force.
Dental guards are recommended treatment for patients with nocturnal or daytime teeth grinding (bruxism) habits. In addition to limiting teeth wear, night guards (NG) help to support the muscles used to chew and the jaw joint called the temporomandibular joint (TMJ). In some cases, patients with severe habits and or symptoms will need to be referred to a TMD (Temporomandibular Dysfunction) specialist, or a sleep clinic for further diagnosis and treatment.
There are two main types of night guards: soft, which is flexible and preferred by mild bruxism patients, and hard, which is not flexible and made for patients with mild to severe bruxism and misaligned teeth. Options are discussed prior to fabrication of the night guard. Both types will last from 1-5 years on average before need for replacement.
A dental cleaning, or prophylaxis, is a routine procedure that usually takes between 30 minutes to an hour and occurs 2 times per year. A deep cleaning, or scaling and root planing, is a procedure that could take up to 4 appointments to complete and will last an hour or more. This is a one time treatment unless recurrent disease occurs. A periodontal maintenance cleaning is scheduled after scaling and root planing for subsequent and long term routine care, usually 3 or 4 times a year.
The level of cleaning needed is determined by bacteria level, bone loss, and periodontal (gums/ bone) disease diagnosis. Most patients will fall into the prophylaxis category and see the hygienist 2 times a year or every 6 months.
Radiographs and an exam will also be a provided after routine cleanings. Dr. Bradley will advise you if any issues are found at this time.
Rick LaRosa
All I can say is… AMAZING!!!! This office staff, assistants and doctors are the kindest, more informative and professional I have ever known… in ANY professional medical practice! It almost makes you wish you had more dental issues because the time is so enjoyable and comforting! Congrats to the team and leaders that have created such a great customer experience! - Rick
MELISSA DORAZIO
Fantastic! I've been to a lot of different dentists and by far, the staff here are the most professional, kind, and patient folks I've ever had. THANK YOU!! I can't recommend them enough! I felt comfortable and safe throughout, Mallory and Dr. Bradley were so knowledgeable! Kelly at reception let us know all about our insurance too, so nice! I can't believe I'm actually looking forward to going to the dentist now!
Spike Ayotte
The quality of work of Dr. Bradley and his hygienists is impeccable. Very friendly and professional at the same time upon arriving and leaving. Their cleaning, examination, and work on your teeth is of high quality throughout. If there are issues or complications they discover they will then educate you about your options and give you a time frame to consider your options. The quality of work of Dr. Bradley and his hygienists and support staff is impeccable
Robin Dittrich
Dr Bradley is very professional and a courteous dentist. He has a great chair side manor and keeps you informed of the procedures he's performing to keep you at ease. His staff is exceptionally friendly and professional. I highly recommend his practice.
Chris Angel
Dr. Bradley and his entire team have been nothing short of fantastic since taking over this practice. Professional and friendly have complimented excellent dental work. The dentist office has never been a place I look forward to going, no worries anymore as each experience has been great the last couple years.
Welcome To Our Dental Family
---
Pacific Northwest Dental - Dentist Beaverton is accepting new patients of all ages. Call today to schedule an appointment. Dr. Bradley and his team offer a full suite of services, including breathtaking, customized smile makeovers. Since our inception, we have had only one goal, i.e. to transform the lives and smiles of our patients.
We are located at 12725 SW 2nd St, Beaverton, OR 97005, just a stone's throw away from the nearby areas such as Fred Meyer, Nike Company Stores, Happy Lamb Hot Pot, West Slope.
Looking For An Emergency Dental Care Near You In Oregon?
---
Dr. Ryan Bradley of Beaverton provides a unique and Cozy patient experience in all feature of dentistry including Cosmetic Dentistry, Dental Implants, Emergency Dental Care, Pediatric Dentistry, Sedation Dentistry, Veneers, Dental crown, Dental Bridges, Partial Dentures, Dentures, Gum Disease Treatments, Tooth Extraction, Root Canal Therapy, TMJ & TMD Treatment and many more.
He serves patients in Beaverton, OR 97005 and nearby areas including Portland, Cedar Hills and Aloha. Our entire team take great care of patients and making your dental visit pleasant, but also in providing remarkable value and service.